Here's some info on how I went about installing an 06/07 WRX hood on a flat Legacy hood.
Here's what you need:
-Angle grinder
-Files of various size
-Sharpie
-Cardboard
-Box cutter
-Tape measure
-Bandaids
-4 M6 clip on nuts
-4 short M6 bolts
Begin by cutting a template of the scoop on cardboard:
Then, measure out the very center of the hood, and position your template on it, and trace around the outside.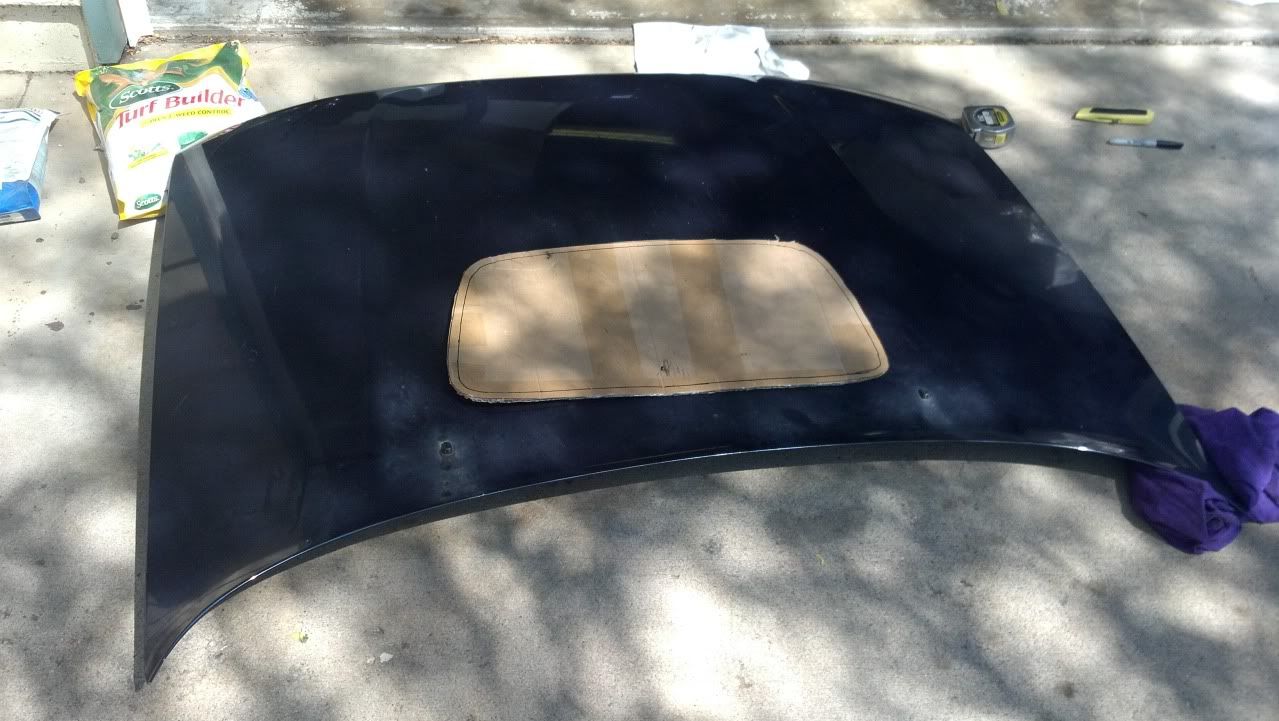 Measure 1/2" from the outside of the template, and draw a line all the way on the inside, and cut out this section so you have a template for tracing your cut locaton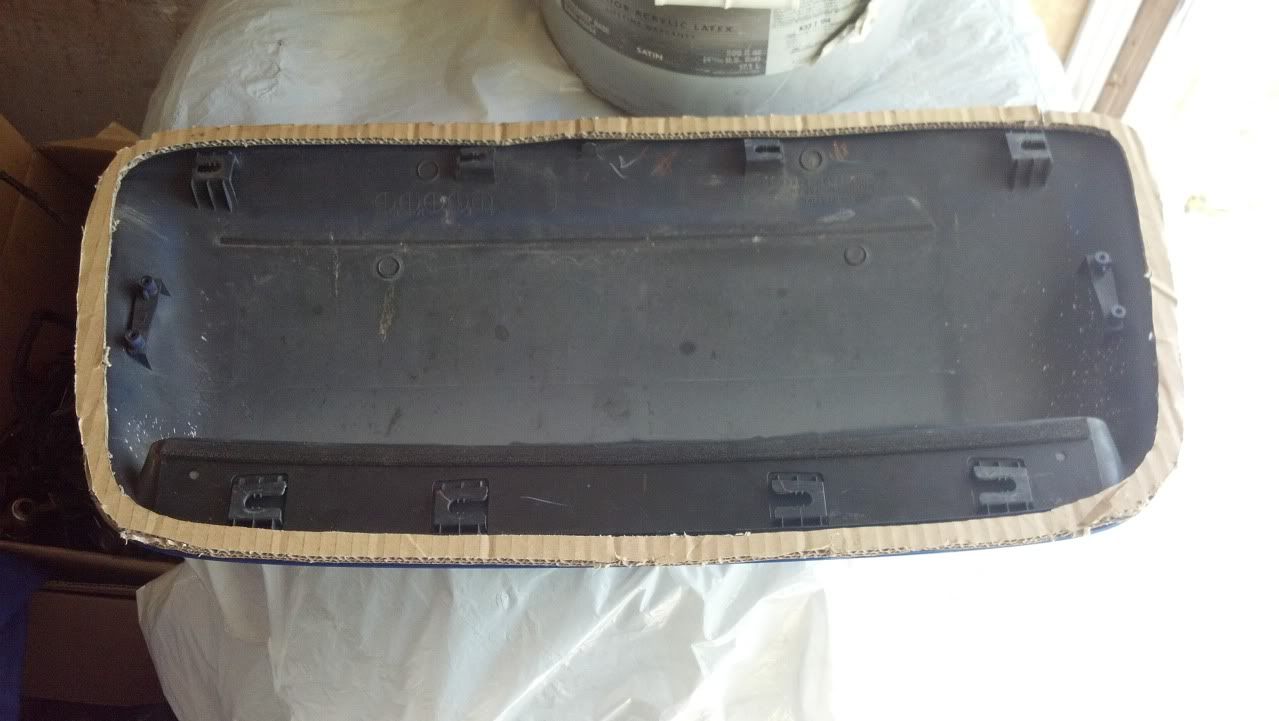 Now, place this in the outline you drew earlier, taping it down. Trace around the inside of this cardboard piece with a sharpie.
Double check your measurements, then use an angle grinder to cut out the inner line you drew.
Cut out those supports in the middle: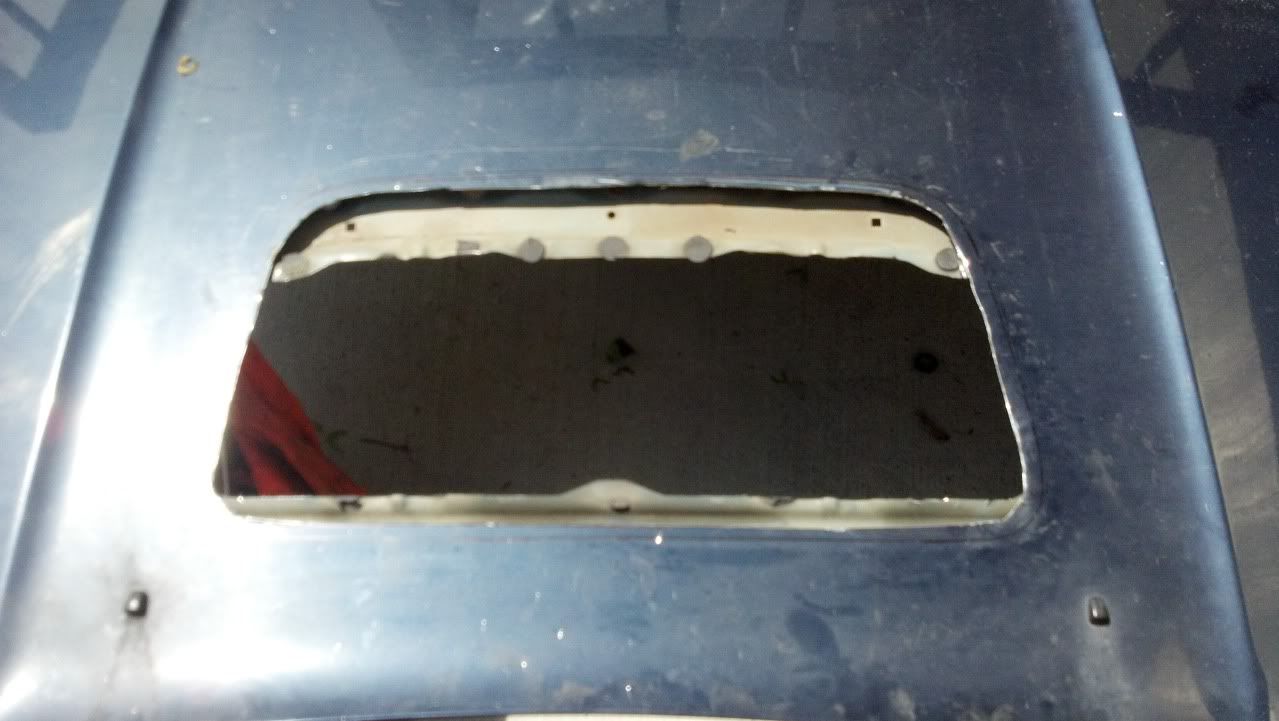 Now, test fit the scoop and make any more cuts to get it so it can sit flush.
*Picture pending*
Here's where things are tricky; you need to notch the rear underside support to accomidate the scoop's factory studs. I'll get a picture of this soon.
*picture pending*
Put the clip-on nuts where on the front of the scoop's factory mounting locations, and put some ~1" long M6x1.0 bolts in there (I have lots laying around).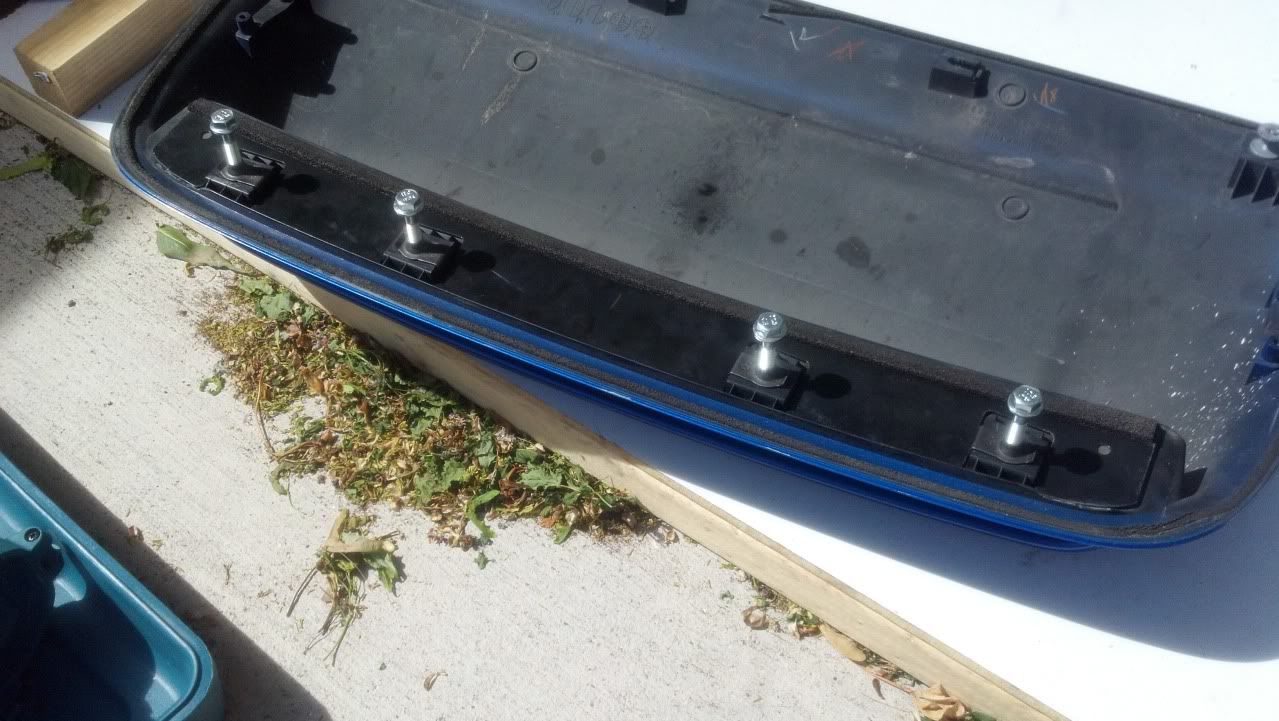 Then, put the scoop on the car, and mark the underside of the supports where those bolts touch it, in preparation for drilling holes. Mark right behind the bolt to take into account the angle that the scoop sits at.
Drill the holes, then bolt it all down! Get it painted too.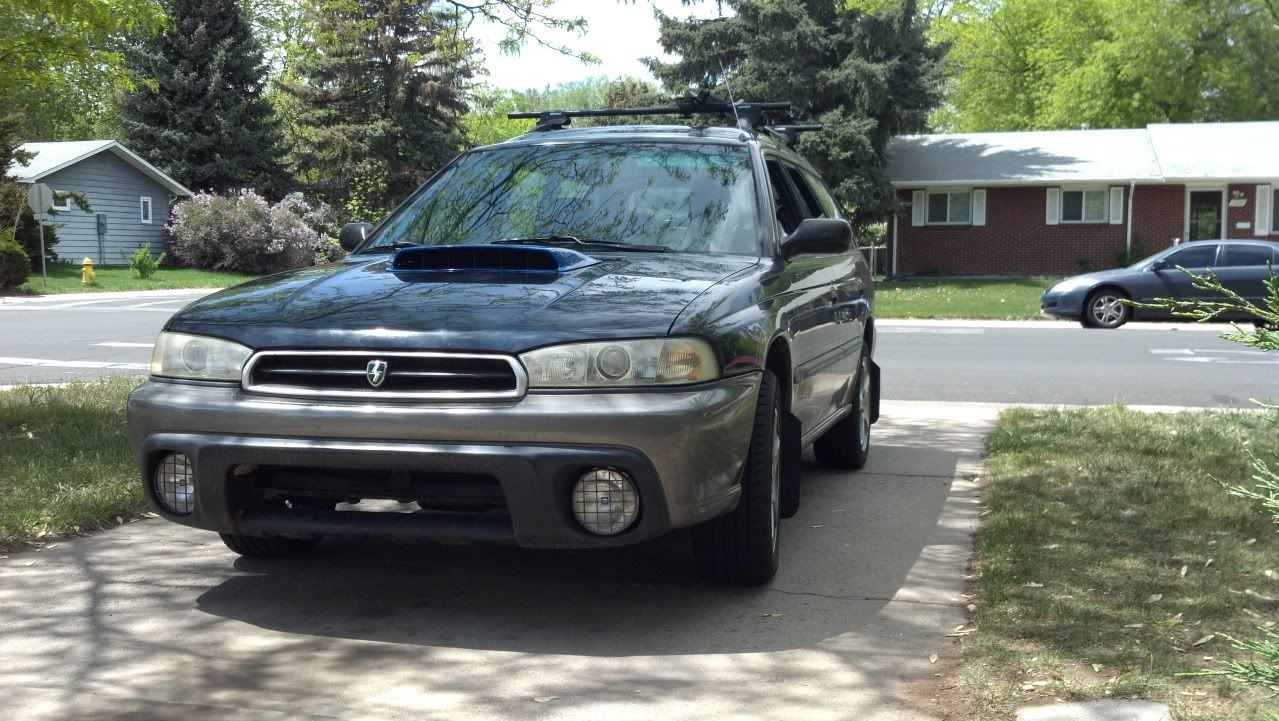 Here we go: finally painted. My (free) hood is faded and looks kinda purple compared to the scoop. But the scoop actually matches the rest of the car. I got the paint at paintscratch.com, who sent me a pre-mixed spray can. It turned out ok, but it would be best if a professional painted everything.